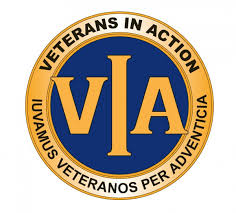 Helping Veterans In Action (VIA) A Wonderful Armed Forces Charity
ZE Global was pleased to assist the VIA by providing a security upgrade involving an intruder system installation, CCTV upgrade, and security grille fit-out to protect their crucial equipment that supports veterans and also provide vulnerable clients with crucial support.
Please see the information on this great charity below.
Outreach Work is facilitated via a range of events undertaken with the primary aim of identifying potential service users and is carried out by VIA Volunteers, many of whom joined our ranks as clients.  Membership is solely dependent on service and therein open to all Armed Forces Personnel, Veterans, and their dependents.  The outreach agenda rests on a range of community-based activities designed as suggested, to identify potential service users and further develop a sense of belonging and camaraderie within our existing membership.
The key to our success in relation to identifying potential members focuses on the deployment and development of a community presence, thus being seen in the community as helping agents, each a Veteran, each with similar life-experience, enhancing opportunities for initial contact to be facilitated.  In order to create an authentic base to our services we overtly employ fundraising as a key activity, designed to attract those in need, whilst enabling volunteers to purposefully contribute to their organisation.
VIA as an organisation,  have developed their own unique  Program called ALIVE based on the studies into Adventure and Wilderness Therapy which include a Centre Based Element and Outdoor Element with veterans participating on ALIVE encouraged to take part on fundraising events as a way of engaging with the public within their immediate community and in different areas around the country. This enables local veterans from one locale to meet and discuss the organisation and its merits with individuals from other areas of the UK already embarked on their own expeditions.
In essence, VIA seeks to restore notions of self-respect, confidence, trust, and the self-reliance Veterans would have developed whilst in service.  The initial work undertaken centres on life and communication skills, leading to more complex work focused on personal growth and community engagement.  Essentially, VIA ensures support is offered throughout the period of restoration, from service user to proactive team member and onto a valued member of society.
To contact the team please see below:
Telephone: 01264 771658
Out of Hours: 07889 400830
Email: [email protected]
Veterans in Action
The Old Grain Store
Redenham Park
near Andover
Hampshire
SP11 9AQ